Pray Hard, Work Hard, Play Hard
The children, staff and governors would like to welcome you to our school. Holy Family is a Catholic Primary School with a strong Christian ethos. As stated in our school mission statement:
"We recognise that each child welcomed into our school family from whatever faith, culture or no faith at all, is highly valued and most appreciated, in our all inclusive community."
Please do visit our school so that you can see at first hand how happy and well behaved our children are, our high academic standards and our strong ethos where all children are able to achieve their full potential.
'Sacrifice'
This term we will be taking a thematic approach to our Topic and the theme is 'Sacrifice'. Foundation 2 will be studying Frozen, Year 1, 2 and 3 Harry Potter and years 4, 5 and 6 The Lion, The Witch and the Wardrobe. Everyone is extremely excited and we hope it will bring learning to life!
The school will continue this 'Sacrifice' theme through into Holy Week and they will explore the ultimate sacrifice which God made in Jesus, his only Son.
E-Safety - Are you safe online? Look at our ICT page to see the activities children took part in on Internet Safety Day.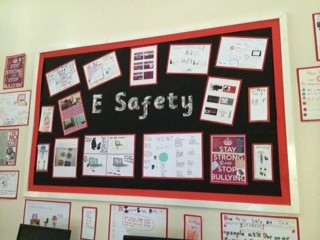 We are now on Twitter!
To keep you fully up to date on our news we have joined twitter. Please follow us on @holyfamilycps
We aim up upload pictures, messages and information about Holy Family on a regular basis.
The Holy Family Catholic Primary School News
News Page »
Latest School Events
Years 3 and 4 Festival at Holy Family

27

Apr

2015

09:00 am - 14:00 pm

Year 1 assembly

01

May

2015

08:45 am - 09:45 am

Bank holiday - School closed

04

May

2015

Democracy/Election Week

05

May

2015

Wrates photography - group photos

05

May

2015

08:00 am - 12:00 pm
NEWS -Friday assemblies will now be at 8.45am.